0508 Phone Numbers
Amplify your business, drive leads, and establish a trusting relationship with consumers with toll-free 0800 or 0508 phone numbers in New Zealand. At Aatrox Communications NZ, our phone number services are offered at highly competitive rates with minimal, one-off setup fees and excellent customer service.
You can drive customer reach and encourage inbound calls through a toll-free number. We help empower local businesses by extending customers' reach with an easily accessible free 0800 or 0508 number which is toll-free, paid for by your business.
Service customer calls well by setting up a toll-free inbound number where you can boost your branding and deliver portability, customisation, nation-wide access, and professional call management that suits your business.
Partner with our team today to experience the benefits of toll-free customer calls.
0800 Numbers
With 0508 and 0800 numbers, you can meet your business's toll-free goals. Mobile phone and landline callers can indulge in free business calls to grow the likelihood of an expanded clientele.
Collaborate with our team for your new toll-free number; an important customer connection asset for your business. The new toll-free business number offers clientele an enhanced calling experience and a better brand image, while your business can have excellent scalability.
You have extensive flexibility for an 0800 or 0508 number, such as when selecting a more affordable plan where NZ mobile is not included for the free calls, being a more affordable option for many small businesses in our portfolio. An 0508 or 0800 number business phone is easy and affordable with Aatrox Communications NZ, where there's no additional equipment required, and our competitive rates elevate above other providers.
Toll-Free
Toll-free numbers are effective for a broad, national audience, demonstrating the perception of a national brand by delivering a number that is not ordinary. Additionally, a unique number can attract customers and ensure the easy memorisation of the phone number, as an alternative to the random 0800 or 0508 number usually displayed for toll-free calls.
The credibility of a toll-free number highlights your business as an established enterprise, motivating more direct calls from clients and offering increased confidence when doing business over the phone with your company.
With cloud business phone solutions and simple 0508 number toll-free options, our team at Aatrox Communications is focused on increasing your business's effectiveness. We help you drive leads and increase inbound numbers of customers that are engaging with your company.
For inbound calls, we offer you the benefits of routing calls toward the numbers most suitable for your business. You can send the call to your desk phone, NZ mobile number, or both, while your customer experiences the credibility of an 0800 or 0508 number.
Competitive Rates
Our team is proud of delivering excellent affordability to make toll-free inbound numbers an achievable goal for all businesses. With highly competitive rates, you are required to spend low money for a new number, while we also service businesses using existing numbers with low porting fees and competitive rates.
The Aatrox Communications team presents lower costs, flexibility for the porting of an existing number, and delivers management reports for your business, expressing statistics on usage and costs with call timing, origin, and missed calls.
Custom Solutions
We offer tailored, custom solutions for local businesses, presenting flexibility to choose the right plan for your business's needs. Additionally, we enable other customisation, such as percentage call distribution, pre-recorded message, and setting a defined answer point that makes sure the customer is only rolling through with the right person on the toll-free number.
In addition to the regular 0800 or 0508 number, your business is welcome to use a Word Number, offering a more memorable alternative to an average phone number. Word Numbers can make your business easy to find and project the image of credibility and legitimacy. Additionally, you can block calls from a mobile number to increase the affordability of the plan, where our service accounts for your personal business needs.
Portability
The portability of a toll-free telephone number can be incredibly beneficial when your landline or NZ mobile phone number changes.
An existing toll-free number can also be relocated if your business moves offices without requiring transporting physical equipment.
Nation-wide Access
To claim your new 0800 or 0508 number, please contact our team, as we're happy to answer any queries regarding toll-free numbers. For a local call, national calls, or international, equip your business to expand the range of clientele.
Sign up today through our internet sales contact page, or call our office to discuss how to switch an existing toll-free number to our competitive rates or receive a new number. We are a friendly, knowledgeable team eager to assist your company with SIP trunking, 0800/0508 numbers, number hosting, fax to email and more.
Look Professional
With a toll-free inbound phone number, you'll portray a more professional appearance than a regular landline or mobile number.
Already have a 0800 or 0508 number, but looking for better service or competitive rates? Get in touch with us today to discuss porting.
Toll-Free Numbers
For 0508 & 0800 Numbers

Forward to any NZ number

Once-off porting fee of $35

Price Excludes GST
National Calls
Any inbound calls from NZ
Mobile Calls
Any inbound calls from a mobile number
All prices exclude GST
Minimum Total Cost is $35.00.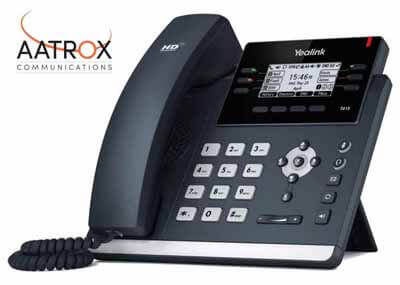 Do 0508 and 0800 numbers charge for mobile calls?
Both 0508 and 0800 numbers are free for your customers to call, including mobile numbers. However, enabling free calls from mobile devices will mean higher costs for your business.
For this reason, many companies choose not to enable mobile calling as part of their inbound 0508 and 0800 phone number service packages.
No matter your business's size or the scale of your needs, the Aatrox Communications team can create a custom solution that works right for you.
How do I get an 0508 or 0800 number?
Getting an 0800 number for your business is both easy and affordable. You won't even need an additional phone or any specialised equipment.
All you need to do is get in touch with a 0800 and 0508 services provider, like Aatrox Communications. We can help you start the process and get your business communications working better than ever before.
If you already have an 0508 or 0800 phone number but want better service or more competitive rates, Aatrox Communications can help you make the switch.
Give your business the advantage of going toll-free and help your customers reach the right person, free-of-charge. Just get in touch with us at 09 242 0880 to discuss setting up your toll-free numbers or porting your existing numbers today.
Frequently Asked Questions
How do I get an 0508 or 0800 number?
Getting an 0800 number for your business is easy and affordable, and no additional phones or equipment is needed!
Get in touch with us today to start the process and kickstart your business communications.
Do 0508 and 0800 numbers charge on mobiles?
Both 0508 and 0800 numbers are free to call, including for mobiles. This does however mean higher costs for the business, resulting in many businesses choosing not to allow mobiles to call.
Would you like to discuss our number hosting & porting options further?
Get in touch with Aatrox Communications today to kickstart your business telephony.