0800 & 0508 Phone Numbers
Boost your business, gain more leads, and build consumer trust with a toll-free 0508 or 0800 phone number in New Zealand.
Here at Aatrox Communications, we offer highly competitive rates for inbound 0800 and 0508 number services. With a small one-off set-up fee and excellent customer service based right here in New Zealand, we make it easy to drive customer reach and grow your business.
To learn more about our 0508 or 0800 phone number plans, just contact us at 09 242 0880.
What is a 0800 or 0508 number in NZ?
0508 and 0800 numbers are toll-free phone numbers. A toll-free number allows your customers to pick up the phone and call you for no charge while your business pays for the cost.
By letting your customers get in touch with you free of charge, they increase the likelihood of inbound calls to your business.
In addition to a regular 0508 or 0800 phone number, your business also has the option to use Word Numbers, which spell out a word or phrase, like '0800 CALL US'. A Word Number will make your phone number far more memorable than those of your competitors. This means that it will be much easier for your customers to get in touch with you.
Setting up toll-free inbound numbers can boost your branding and offer a wide range of advantages for your company. That's why many businesses consider the slightly higher cost of inbound 0508 or 0800 phone number services to be well worth the additional leads they provide.
Portability
0800 and 0508 numbers are fully portable, highly customisable, and, best of all, require no additional equipment to set up. That means that if you move offices, it's easy to relocate your numbers without needing to move any physical equipment. It also means much less hassle for your business if your landline or mobile number changes.
We can also help you keep your existing toll-free number if you already have one. That way, you'll get to take advantage of our functionality and competitive prices while remaining accessible to your customers.
Customisable Numbers
Create a custom number to represent your business. Pick a word or phrase that your clients are sure to remember, or choose from a wide range of memorable, existing phone numbers.
Because no one organisation owns toll-free numbers, there isn't a set list of available numbers. If you have a particular number you'd like for your business, a great way to test whether it's available is to call it and see if your call goes through. If it doesn't work, that number might be ready and waiting for someone to pick it – like your business.
Nationwide Access
No matter where in New Zealand you're located, your customers will be able to reach you for the cost of a local call. This means they're far more likely to pick up the phone and get in touch with you, which will help you gain leads and build customer trust.
There are even options for international calling. With an 0508 or 0800 phone number, you'll be able to keep your business in touch with customers, no matter where in the world they might be.
Manage Inbound Calls
Route incoming calls to the numbers that suit you best, whether that's a desk phone in an office, a mobile number, or even both.
As all calls to toll-free inbound numbers are routed to another line, your customers will never have to know whether you're using a landline, mobile, or have just changed numbers.
Look Professional
With a toll-free inbound phone number, you'll portray a more professional appearance than a regular landline or mobile number.
Already have a 0800 or 0508 number, but looking for better service or competitive rates? Get in touch with us today to discuss porting.
Toll-Free Numbers
For 0508 & 0800 Numbers

Forward to any NZ number

Once-off porting fee of $35

Price Excludes GST
National Calls
Any inbound calls from NZ
Mobile Calls
Any inbound calls from a mobile number
All prices exclude GST
Minimum Total Cost is $35.00.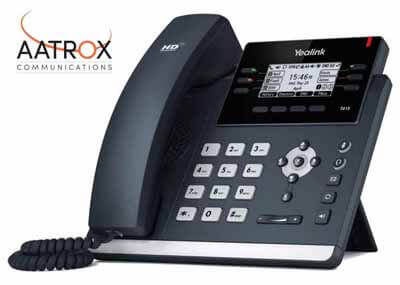 Do 0508 and 0800 numbers charge for mobile calls?
Both 0508 and 0800 numbers are free for your customers to call, including mobile numbers. However, enabling free calls from mobile devices will mean higher costs for your business.
For this reason, many companies choose not to enable mobile calling as part of their inbound 0508 and 0800 phone number service packages.
No matter your business's size or the scale of your needs, the Aatrox Communications team can create a custom solution that works right for you.
How do I get an 0508 or 0800 number?
Getting an 0800 number for your business is both easy and affordable. You won't even need an additional phone or any specialised equipment.
All you need to do is get in touch with a 0800 and 0508 services provider, like Aatrox Communications. We can help you start the process and get your business communications working better than ever before.
If you already have an 0508 or 0800 phone number but want better service or more competitive rates, Aatrox Communications can help you make the switch.
Give your business the advantage of going toll-free and help your customers reach the right person, free-of-charge. Just get in touch with us at 09 242 0880 to discuss setting up your toll-free numbers or porting your existing numbers today.
Frequently Asked Questions
How do I get an 0508 or 0800 number?
Getting an 0800 number for your business is easy and affordable, and no additional phones or equipment is needed!
Get in touch with us today to start the process and kickstart your business communications.
Do 0508 and 0800 numbers charge on mobiles?
Both 0508 and 0800 numbers are free to call, including for mobiles. This does however mean higher costs for the business, resulting in many businesses choosing not to allow mobiles to call.
Would you like to discuss our number hosting & porting options further?
Get in touch with Aatrox Communications today to kickstart your business telephony.